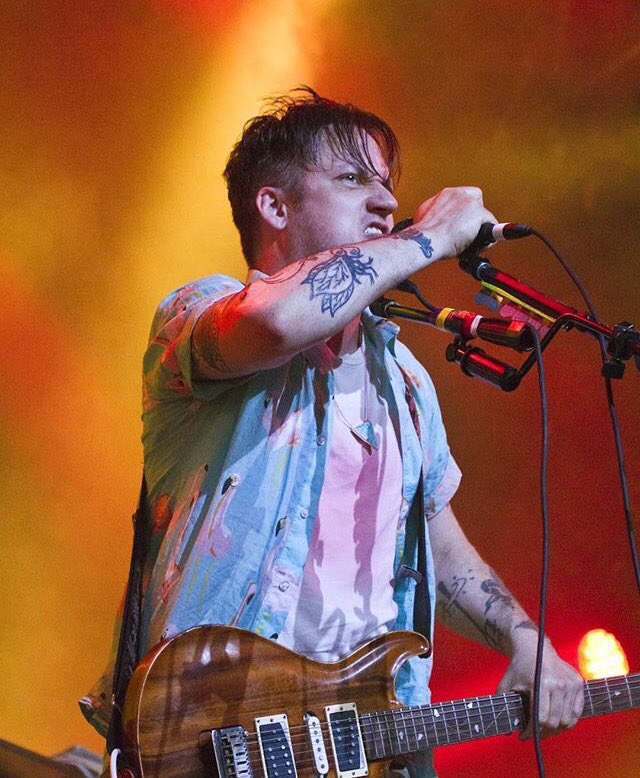 This song very rapidly and unexpectedly became my anthem for around the clock–walking to work, working, walking home, showering, and knowing me–singing it in my dreams. I never seek out Modest Mouse songs, they just sort of *find me* when I need them the most.
I think, in part, it was really the only appropriate theme song for my approaching-return-of-saturn apprehension. In general the lyrics are basically like, "if life isn't gonna be a damn ball, then I'm fucking going down with it" hammered throughout with the "PLEASE bury me with it!" This was clicking really well with my nostalgic review of my 20's–what was really rad that I don't want to lose? What do I never want to experience ever, ever again? All underlined by Isaac Brock's exasperated delivery of "I just don't need none of that Mad Max bullshit."
In terms of composition, the track has a lot of "regular visitors" from the Modest Mouse sound–not a bad thing. This quality helps you "feel like home" in many of their songs. I do love the little repeated bass licks in this track. It really helps keep it all moving forward. It's also really fun to listen to how the drums and bass sort of flow in and out of each other–it's very subtle, but is cool to focus on through a listen.
All in all, this is a great jam. In the same breath, I don't know that I'd offer this as a first Modest Mouse song to a new listener. It's sort of like your rowdy, drunk friend. They are a blast to hang out with, but it might be a little awkward to introduce them to a stranger before they sober up.
4/5